ProductContent
Mindfully Natural Child-Safe Magnesium Cream
$
34.99
You Save:

$-34.99

(100%)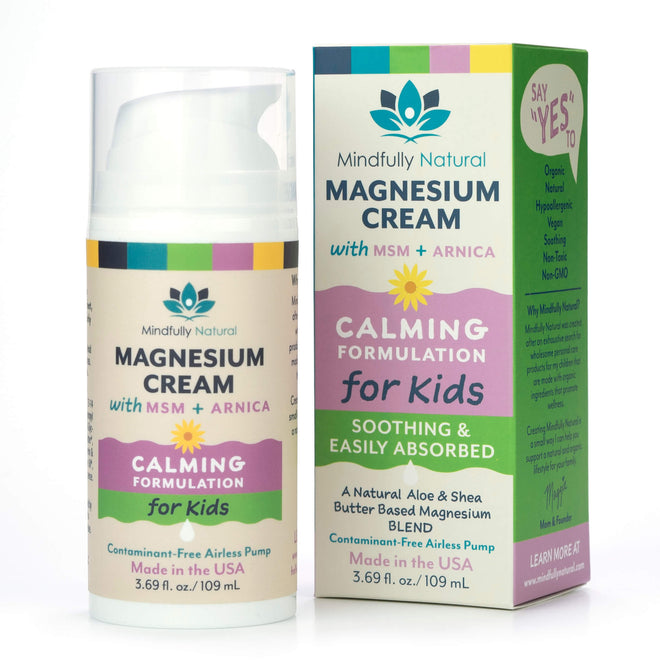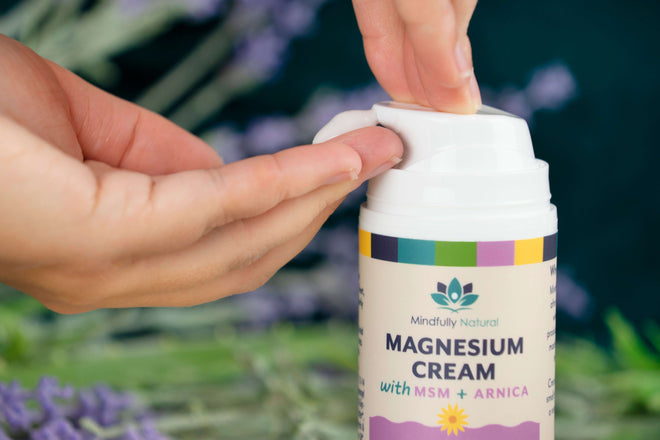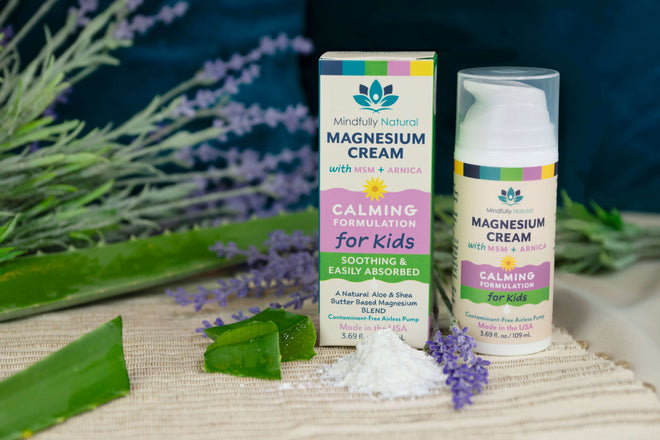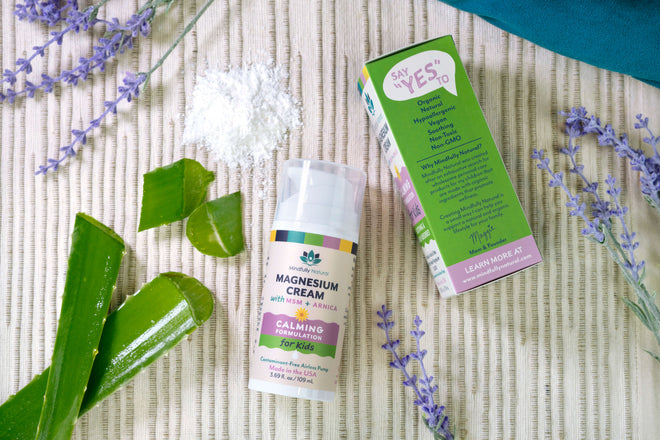 Mindfully Natural Child-Safe Magnesium Cream
$
34.99
You Save:

$-34.99

(100%)
Product Description
Description

30 Days Guarantee
Description
Made with an aloe and shea butter base, this magnesium cream for kids absorbs quickly to promote muscle relaxation, reduce anxiety, and induce restful sleep while moisturizing your child's skin. Whether your kids need autism sleep aids, back pain relief, or calming for kids, our children's magnesium helps take the stress out of life for both children & parents! 

Product Featured: 
While many magnesium lotion formulas don't provide the relief your kids need, our Mindfully Natural Magnesium Cream's unique blend was carefully formulated with calming magnesium, inflammation-reducing MSM & organic frankincense oil, & organic arnica extract to help relieve growing pains. Delivered in a skin-soothing organic aloe & shea butter base for the perfect magnesium for kids, our body cream formula helps kids feel calm, sleep better, & grow happily!

 Sticky magnesium oil & other formulations sit on the skin, making pain cream less effective. We tested many balms & magnesium lotions before landing on the perfect magnesium kids cream that absorbs well & doesn't sting sensitive skin. Our magnesium for sleep & arnica growing pain relief formula is non-greasy & non-oily. We put our kids magnesium in an easy-to-use airless pump, so they always get the perfect amount. Excellent for back pain, neck pain relief, or sleep—whatever your kids need!
The typical lotion for kids uses artificial fragrances & chemicals that can irritate skin—& noses! While searching for a great transdermal magnesium for our own kids, we found many of the magnesium lotions for kids available were just the adult products repackaged with "kid-friendly" scents. Now, your kids finally get a kid magnesium made just for them!
Our 86% organic magnesium cream for pain & muscle tension is packed with antioxidants. We believe what goes on your child's body is just as important as what goes in it, starting with our magnesium & arnica cream. So, we decided to create our own magnesium cream for sleep & pain relief just for kids. We listened to parents & our own kids throughout the process, so we could formulate a topical magnesium cream perfect for kids ages 4-12.
At Mindfully Natural, it's our mission to simplify your life with wholesome personal care products you can trust. We create skincare products made especially for kids using safe, high-quality ingredients that actually work. As parents ourselves, we searched & formulated so you don't have to. Now you can take time to focus on the important things—your kids! If your kids don't absolutely love our magnesium organic cream, don't hesitate to contact us and we'll make it right.
30 Days Guarantee
If for any reason our product does not live up to your expectations, contact us within 30 days of your purchase. We'll be happy to replace them or give you a full refund, no questions asked.