30 Ideas of The Autism Summer Bucket List

Are you an autism parent who struggles with what to do during the summer?

I know I often struggle with keeping Ryley happy, busy, and meltdown free. Since summer already started here, we are already in deep with summer boredom. This week I sat down with Ryley to make a summer bucket list. The goal is to meet as many "I am bored statements" with an activity to keep her busy.

First, let's talk about options some kids have. There is extended school year but many schools are working to get rid of this program. We also have summer camps one for all children and one focused on special needs children. Some therapy centers offer summer camps as well. Ryley did a one week camp through the therapy center run by the therapists and used as a socialization program. In some areas, different churches offer vacation Bible classes. We just finished 5 nights at our church.
Now, let's talk about balance for the autism summer.

You know the balance between therapy, keeping up with school work, chores and of course fun. You want to find the right balance between everything and do what is best for your child and your family. This can take some work and organization on your part.

How I balance it all is to clearly mark down all appointments, therapy, VBS, camps and important events on a calendar. This even details my plans and our families' plan to ensure nothing is missed.

Now for the fun. I first sit down and make a list of Ryley's chores and jobs she likes to do around the house. Then, I make a list of things to help her educationally. Next, I add fun things she enjoys. I try to make all of these activities balance out. I separated out activities that are on specific dates or take planning, such as trips to local museums, zoos, or movies. Then I take the remaining list and write each and every single item on popsicle sticks. When Ryley is bored, we go to the bored jar and select a stick to do. These sticks also include some physical activities.

Ryley and I have created 30 ideas for an amazing summer bucket list to share it for free. Download now!
When traveling or going to crowded places, we usually bring a bag of sensory items. Lakikid provides a travel kit that has a Weighted Neck Pillow, Weighted Lap Pad and Fidget Marble Maze which I love how it folds up so small for travel.
Try to relax and enjoy your summer. Remember our children are only little once so enjoy every moment. When meltdowns happen, remember they won't last forever.

is a 35-year-old mother of two. Jenn's daughter, Ryley was disagonsed with autism at the age of 4. Jenn is also the host of our weekly Facebook Live show, Ask an Autism Mom.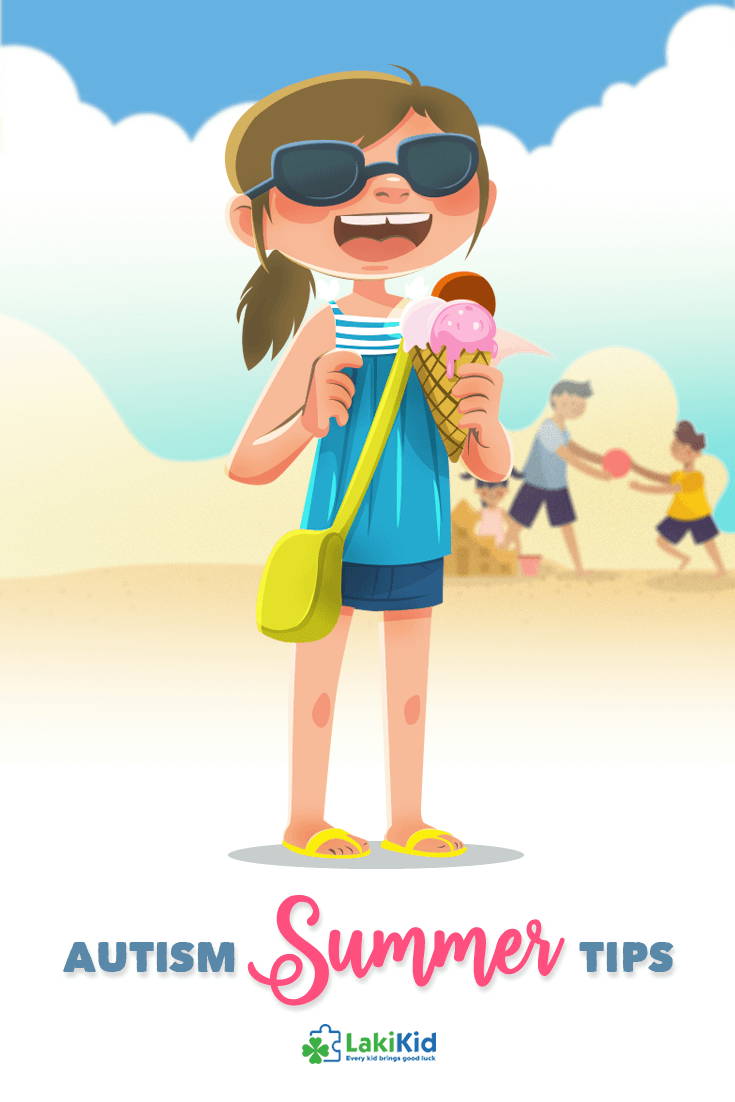 Check out the LakiKid Sensory Travel Kit...