Simple Ways to Raise Awareness About Autism

According to the CDC, 1 in 54 children in the US are diagnosed with autism yearly.

Over the years, autism spectrum disorder (ASD) has become a part of mainstream conversation. Through TV shows and books, autism is no longer as foreign as it once was. However, the many nuances of this disorder are still unknown to most. This is why this neurological condition is largely referred to as a spectrum. Even siblings with autism will not share the same milestones.

According to the CDC, 1 in 54 children in the US are diagnosed with autism yearly. Autism affects all ethnic and socioeconomic groups, but are most often seen in children born to older parents. Though autism can cause some developmental disabilities, early intervention led by community awareness can still lead to a high-functioning life.
As Someone on the Spectrum:

A big part of ASD is difficulty empathizing or reading emotional cues. That said, it does not mean that those with autism are incapable of feeling or sympathizing. In fact, studies show that individuals with ASD report that they do want to help and reach out.

Nowadays, many people on the spectrum can do this via social media. By sharing their stories, a community of like-minded individuals can create a safe space online. These safe spaces can be a refuge for people who have not been able to connect with neurotypicals. A lot of the time, many older people with ASD prefer to keep mum about their diagnoses. However, this only strengthens the misconception that autism is shameful. The power of sharing ASD experiences, whether they be extraordinary feats or simple daily tasks, can help normalize the condition and the dialogue surrounding it. Examples of those on the spectrum who have been vocal proponents include Daryl Hannah, Dan Aykroyd, and Dan Harmon.
As A Healthcare Professional:

Seeing as it is up to the healthcare professionals to assess and diagnose a child with autism, their initial bedside manner can color the patient and the family's reaction. While specialists such as developmental pediatricians are experts in autism, it is crucial for every other medical practitioner to be aware of the signs and treatments for ASD. Hence, among the in-demand careers in nursing, nurse educators play an important role in educating other healthcare professionals in certain fields, which may include patients with ASD. Nurse educators, and other healthcare educators who spread their knowledge, can aid in raising the proper understanding, approach, and attitude when dealing with ASD.

With proper training, healthcare workers will be able to recognize ASD symptoms such as a limited ability to communicate, echolalia, and stimming. Understanding such behaviors helps people with ASD to feel comfortable and confident in their interactions. Better informed healthcare professionals will also be able to positively affect the conversations around ASD.
As a Person Who Supports the Community:

Of course, autism awareness also lies in the hands of the general neurotypical public. Seeing that autism is the fastest-growing developmental disorder as per the CDC, then a whole-of-community understanding only makes sense.

As millions of people spend hours online, this time can be taken to further an ASD cause. Simply sharing or liking a post about ASD can do wonders in fighting misinformation. If able, joining fundraisers or walks can also help increase public attention. Showing support can be as simple as wearing the color blue (the official color of the Light It Up Blue campaign for nationwide awareness) during Autism Awareness Month, which is April. Of course, part of autism awareness is also learning how to interact with those on the spectrum. Being aware of non-verbal cues and prosody, can already go a long way in helping make autism awareness a daily commitment.

Being on the spectrum is a unique experience that is difficult for neurotypicals to fully grasp. It Is not uncommon for people with ASD to feel alienated. In fact, they are four times more likely to have depression and more than 70% have mental health conditions that may worsen with age. While many public and private institutions are slowly but surely understanding and accepting people with autism, the actions of every single individual counts towards a more inclusive and encouraging environment.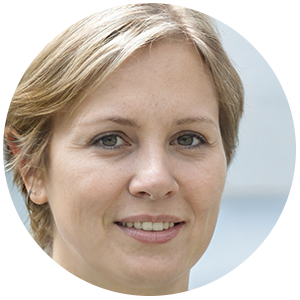 Jane Rainey is a writer and mother of two children on the ASD spectrum. Aside from writing about the wonderful world of autism, she is also a music teacher from North Carolina.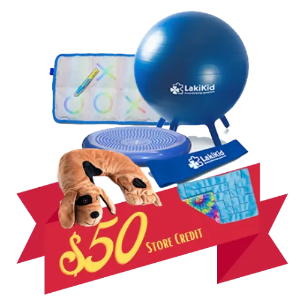 Celebrate Autism Awareness Month with LakiKid!
This month, we're giving away $50 to spend in our LakiKid store to 4 winners. Enter now to win!
Learn More About Our Autism Awareness Products