Top 10 Famous People With Autism That Will Blow Your Mind

Do you ever look at your child and wonder what their future will look like?

I know I look at Ryley all the time and wonder who or what she will become. Autism was never something I planned for. When Ryley's diagnosis came, I had to reevaluate my dreams. Being the younger sister of someone with a disability, I was raised to care more about happiness then materials, possessions or where I stood socially. Life became quality over quantity. But then something changed.
I heard of a woman with autism who was so successful she had multiple doctorates, was a university lecturer, autism advocate and so much more.

Hearing Temple Grandin's story made me reevaluate my dreams for Ryley. Could she really do whatever she dreamed? At 7, her dreams are exciting but will not be easy. Does that mean we will give up? Nope, not a chance. Temple Grandin is only one of many highly successful people with Autism.

What would you say if I told you that the creator of the huge franchise known as Pokemon was created by Sakoshi Tajiri. Now what would you say if I told you he has Autism? Sakoshi created characters that are known all over the world. My son even has a crate of Pokemon cards, stickers, plush, clothes, and so much more. And look at cult favorites Community and Rick and Morty. They were created by Dan Harmon and yes he too has autism. Daryl Hannah the famous actress and environmental advocate also has autism.

Now let me blow your mind some more. Do you know anyone who loves Ghostbusters? Dan Akroyd, the creator of Ghostbusters, is autistic and took his obsession with police officers and ghosts to create the screenplay. It later became a franchise that has been successful for over 35 years and is still going strong.
Now I have a few famous people born before autism was a diagnosis, but history shows strong signs of them being autistic.

Wolfgang Amadeus Mozart had difficulty keeping still and inability to cope with loud music. Yet, he became one of the most legendary composers of all time.

Acclaimed artist Andy Warhol is very well known for his repetitive art style. Due to his inability to handle social situations, his inclinations to use the least amount of words possible when speaking and even his occasional difficulty in being able to recognise his friends; he is suspected of having autism.

Have you ever heard of the mathematical equation E=MC2? Albert Einstein was nonverbal until the age of 4. During childhood, he could not interact normally with others, and was once expelled due to his inability to pay attention in school. He later became one of the greatest minds in math and science. His work foreshadowed the development of atomic power and the atomic bomb.

Anthony Hopkins, the famous actor who played Hanibak Lecotor in Silence Of the Lambs, was not diagnosed with Autism until he was in his 70s. He later admitted it had a huge impact on his life.

So if you are like me with Ryley, stop stressing and let them free to fly. Who knows who or what our children will become some day. Autism does not limit them. It gives them an entirely different perspective to become whoever they want to become.

is a 35-year-old mother of two. Jenn's daughter, Ryley was disagonsed with autism at the age of 4. Jenn is also the host of our weekly Facebook Live show, Ask an Autism Mom.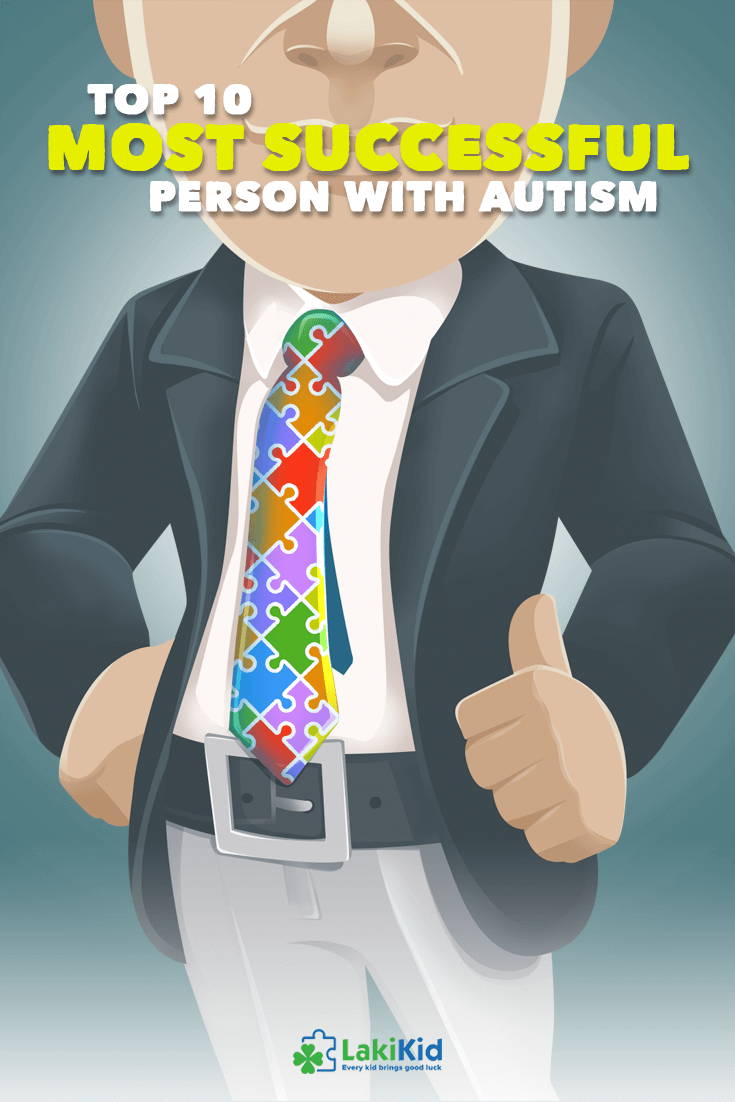 Show your support and pride for children and families with autism.